"Informal, open and hands-on"
"Our cooperation with STIJL Advocaten dates from 2008, but we already knew Truke den Uly-Slagter from the time she was a young solicitor, working on the drafting of the first agreements for the Spoorzone Delft project, the agreements with the Dutch government and with ProRail in 2005.
In 2008, in Delft, we arrived at a stage where we wanted a better risk allocation. A colleague recommended that I involve STIJL. The STIJL solicitors made a good impression on us. For a number of weeks, we worked together intensively to adjust two large agreements and STIJL did an excellent job. The risks were split into a railway and an urban part.
The STIJL people are informal, open and hands-on. They can take a step back and visualise the whole picture: 'make sure you think of this and don't forget that; think of what might happen and what are you going to do then?' An excellent cooperation with a very good result."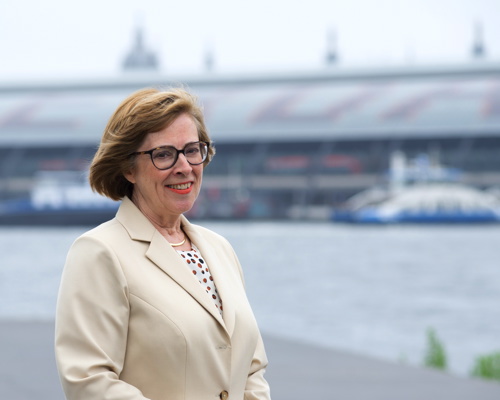 Head of Legal Affairs at Ontwikkelingsbedrijf Spoorzone Delft B.V.
"An agency that is very close to its clients"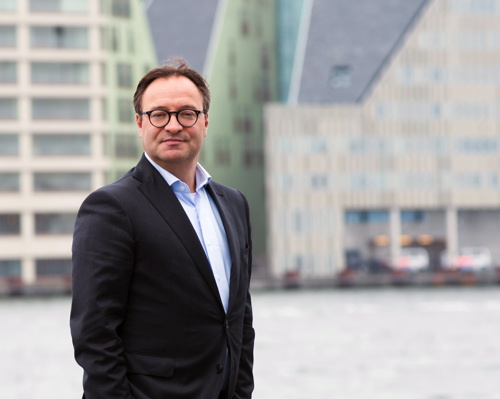 "What I appreciate the most about STIJL Advocaten is their personal approach. They are not distant, they are very close, they have great insight into the substance of your activities.
What we do is quite exceptional: we work with complex jigsaw pieces, which we try to make fall into place at a certain time. The STIJL solicitors think along with us very well: they have the overview, they come up with intelligent solutions and are strong-minded in a sensible way.
I really like that. They are always available, always quick to respond. In brief, an agency that is very close to its clients."
"STIJL understands the dynamics of our profession"
"Operational development plays an increasingly important role within project development. This means: more stakeholders and therefore, also more agreements. In the past, you had a purchase, a sale and a partnership. Nowadays, you are typically dealing with no less than 10 agreements, in various legal fields: company law, administrative law as well as in facilities management.
You cannot afford to lack knowledge in any of those fields. I do not want an army of people, just one person who is able to provide advice in the broad legal sphere, with specialist back-up in the background. And that is exactly what STIJL provides.
STIJL understands the dynamics of our profession. In the course of a 6 month process, we have to take many difficult decisions. STIJL helps us and offers a cut-and-dried roadmap. STIJL is able to answer a wide array of legal questions, it has an excellent team of in-house specialists, and is therefore able to offer in-depth assessments and can respond very quickly. For this reason, we have been working with STIJL for a very long time, to our great satisfaction."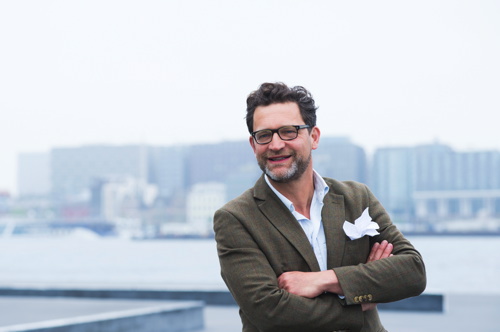 "Not only the legal perspective, but also the project perspective"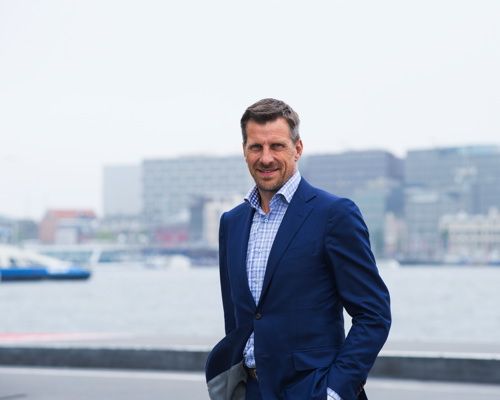 Director of Ontwikkelingsbedrijf Spoorzone Delft B.V.
"STIJL helped us by rendering the contract for area development more demand-driven, among other things. After the crisis started, this is the way in which STIJL assisted Spoorzone Delft in the transformation from supply-driven to demand-driven development.
In doing so, they were to the point, delivered everything fit-for-use and they sharpened our thoughts. We experience the cooperation with STIJL as valuable, transparent and open, where STIJL always illuminates all aspects of the story. Not only the legal perspective, but also the project perspective. This is very important to Spoorzone Delft."
"A promising cooperation around an exciting development"
"STIJL Advocaten is one of the leading offices in the field of real estate and urban development and Project Moore holds that position in the field of IT law and privacy. Our fields of expertise converge in the development of smart cities.
A smart city is a city which becomes more liveable, more sustainable and more attractive through the deployment of smart technology, for instance, by better streamlining of traffic on the basis of data on movement patterns. The driving force behind smart cities is data on people and objects. This gives rise to questions regarding the collection and use of this data, even more so as devices become increasingly connected to the internet.
Who is allowed to collect this data and when? For which purposes can this data be used? Our clients want to take advantage of the opportunities offered by smart cities, but they also want an answer to these questions. For example, a municipality, which wants to include privacy aspects in a tender process for smart lamp posts, equipped with several sensors. By bundling their expertise, STIJL Advocaten and Project Moore are able to provide their clients with the best advice possible. That is what I call a promising cooperation around an exciting development."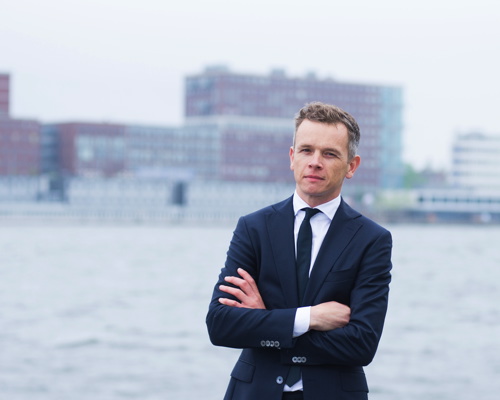 Project Moore Partner/Solicitor
"Two words: professional and informal"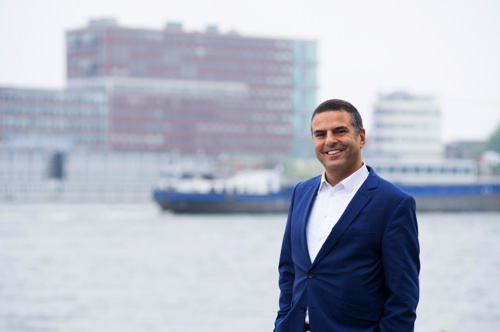 Legal Advisor, municipality of Eindhoven
"Within Strijp-S, STIJL Advocaten provided us with excellent advice regarding the installation of a thermal energy storage plant; a complex story with various corporate challenges. Recently, the cooperation has been strongly focused on innovative projects in our dynamic city.
In these projects, STIJL Advocaten takes it a step further than typical area development and really focuses on innovation and the 'city of the future'. An example is the 'smart lighting grid', an innovative lighting project, in which the public lighting in Eindhoven will be upgraded to a smart lighting grid. Another example is the smart preservation of a number of municipal buildings in the municipality of Eindhoven, whereby STIJL Advocaten is offering us legal support. A further example: the Cure project, concerning the construction of an innovative waste processing plant, coupled with an innovation platform.
I would like to describe the cooperation with STIJL Advocaten in two words: professional and informal. Professional in the broadest sense of the word: not only from a legal perspective, but also in the area of negotiation skills and financial insight; they know how things work. Informal: accessible, we can always call each other, even at the weekends…."
"They are straightforward people, very down to earth and that suits us well"
"Our cooperation with STIJL started in 2012 with an amendment to a zoning plan, with which we didn't entirely feel comfortable, and we also wanted to obtain some expansion in it. At that time we had been doing business with STIJL for quite some time.
Subsequently, this led to several other deals and we recently submitted yet another project to STIJL, so that says it all. For instance, they give perspectives against a zoning plan or offer support with processes to be followed in the redevelopment or expansion of an object. STIJL has a vast knowledge base and extensive experience in the field of spatial planning, which makes them very pleasant to work with.
They are well-informed and have contacts all over the country, on which they can rely for procedures. They are straightforward people, very down to earth and that suits us well. And if something cannot be done, they are not afraid to say so."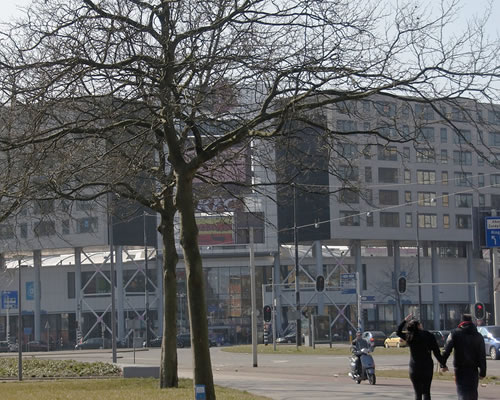 Asset Manager at Retail NSI
"STIJL thinks with you, but thinks a step further too"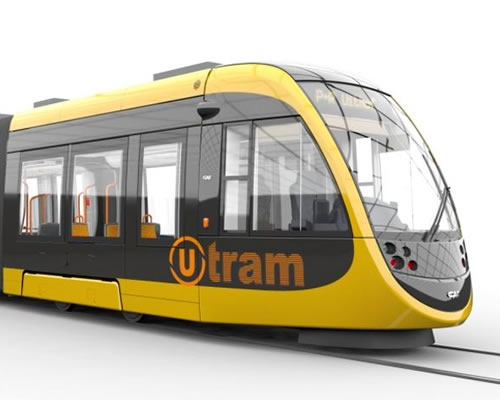 "I personally got to know STIJL very well in 2012. At that time, we were working on a tender process for new trains for the Nederlandse Spoorwegen (Dutch Railways). It was a successful project: we won the contract. STIJL was involved in the tender process from the beginning.
At this stage, the focus was mainly on the process, was it properly structured? What I noticed is that STIJL thinks along with you, but also thinks a step further. 'This is the way we see it today, but this could be the consequences for the future.' The pre-qualification phase was followed by the bidding phase, during which STIJL played a more substantive role: what are the contract conditions, what does the contract look like, both from a legal and a commercial point of view?
STIJL obviously thinks from a legal perspective – which clauses are in accordance with the legal and, more importantly, the European framework? But STIJL also reflects on the commercial element: 'pay attention to this, as it could give you a commercial advantage.'
What I also appreciate is that STIJL makes the effort to learn about the technology of trains and trams and to know the jargon. All in all, very pleasant to work with."