"The city as a driver for progress"
Impression of the Jubilee Congress The Future of Real Estate
On 2 June 2016, STIJL Advocaten organised the jubilee congress 'The Future of Real Estate' in the EYE Film Institute in Amsterdam. Four leading thinkers gave the guests a glimpse of the future of the city. A short report.
"The city of the future is less well-defined than we think"
"A smart city, an eco-city, a resilient city or a circular city. Many people have a well-defined vision of the city. However, there are many developments that create diversity in this blueprint. Our cities become increasingly connected and intertwined as a result of the implementation of new technology.
Infrastructures and networks become more and more integrated, within systems but also between systems: energy is linked to water, transport is linked to energy. This entails huge challenges: how can we make sure that it will all work out? The existing rules are no longer sufficient, as they stem from outdated concepts and their associated interconnections.
If we reflect on the way in which we will organise area development and place it against the background of such diversity of visions and developments, it appears that the city of the future is less well-defined than we might think. We will have to follow a bumpy road, which is difficult to oversee. This will require anticipation and a lot of testing in the field. 'Learning by doing' will help us on the road to the future"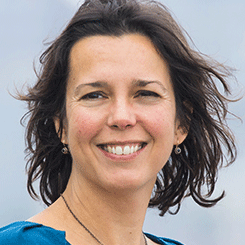 Prof. Ellen van Bueren, PhD
Lecturer in Urban Development Management, TU Delft
"The power of inner cities"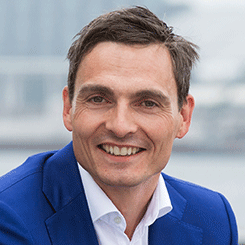 Director at SITE Urban Development
"The power of inner cities is significant. An inner city has multiple functions. We have to look further than shop vacancy and not only think of inner cities as shopping centres. This requires to take a broad view. Society changes quicker than our institutions. Look at, for instance, Uber and Airbnb. How do we approach that? You can stand up to it, but a better bet is to go with the flow of events. Dining is the new shopping culture: look at the emergence of food markets.
Fun in the city is becoming increasingly important. The city square as meeting point: Serious Request, where thousands of people gather around a glass house, in which DJs fast for charity. Outlet stores, cross-over concepts: is it a laundry, retailer or coffee shop? Our rules and zoning plans are not tailored to such situations. Smart concepts will allow us to respond to new circumstances. By promoting 'from having to using', with smart logistics ('freight by canal') or by focusing on target audiences (Arnhem). An initiative such as Platform 31 can assist in this respect. This 'knowledge and network organisation for cities and regions' develops and tests new concepts for cities. www.platform31.nl"
"Being faithful to your role, but with a focus on synergy and connecting"
"Housing associations have an important function. Both police officers and teachers have to be able to live in the city, as well as performers and artists. Housing associations ensure affordable and befitting accommodation, they are averse to segregation and don't exclude anybody.
The money we spare is used for investments in renovation and new construction projects, and to pay off our loans. Furthermore, housing associations work hard to restore their image, they share responsibility and are transparent about their efforts. The role of housing associations is shifting: 'from entrepreneur to steward' and from 'dominating independent operator' to 'diplomatic network player'. In the end, what matters most, also to housing associations, is quality and the passion of people in the street.
In this context, the neighbourhood workers in Rotterdam offer a great example. They make a difference in unruly neighbourhoods. The housing associations themselves have to take up the challenge to find new alliances. Being faithful to your role, but with a focus on synergy and connecting."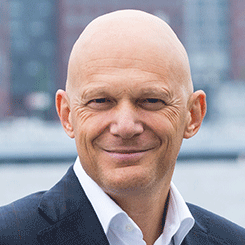 Bert Wijbenga van Nieuwenhuizen
Chairman of the Executive Board of Woonbron
"Innovation may render cities car-friendly, people-friendly and viable"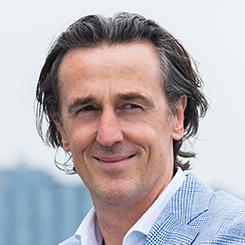 "Technology offers new possibilities for the future of inner cities as regards mobility. We can think of, for example, car share platforms, e-mobility, e-charging infrastructure and solar energy. An example: the Timmerhuis in Rotterdam, the result of a cooperation between construction company Heijmans and BMW.
The building features an indoor e-ecosystem. This means that the electricity generated by solar panels on the roof is stored in batteries of BMW. This allows to charge the cars at night in order to drive during the day. Residents of the Timmerhuis share three 100% electric BMWs i3, as mobile component of their residential community. They can book the car via an app that was developed by BMW.
These co-operating parts provide an interactive ecosystem. For this reason, the residents purchased a piece of sustainable mobility, together with their apartment."